The expansion of the scout movement will help solve many social problems: pres.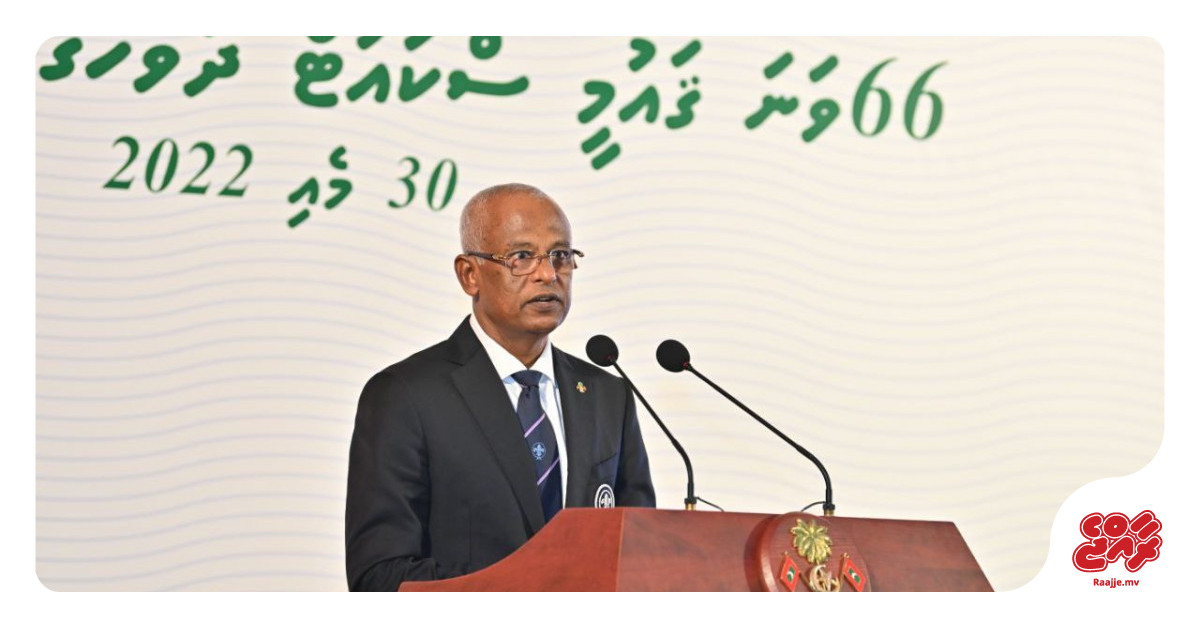 The expansion of the Scouting movement across the Maldives will help solve many social problems, President Ibrahim Mohamed Solih said.
The President said this during a speech at the National Scouting Day Gala held at Kurumba Maldives on Monday, to celebrate the 66th anniversary of the introduction of Scouting in the Maldives.
Speaking as the Chief Scout of the Maldives, the President noted that some of the major issues facing society can be alleviated by expanding the Scouting movement.
These issues include the spread of drug addiction, gang-related crimes, domestic violence as well as sexual abuse.
He said the movement currently focuses on students only, resulting in some young people being pushed into criminal activity after completing high school and college.
Adding that giving young people the opportunity to continue in the movement even after graduation will transform them into productive members of society, the President said that the Scouting movement seeks to contribute to the development of communities of young people to realize their full potential as individuals. , citizens and members of society.
During the ceremony, the president also assured the board members of the Maldives Scout Association that the administration in place remained committed to helping the development of the Scouting movement across the country.
The President also announced his decision to designate a separate island for Scouting activities under the Ministry of Education.
Badges and certificates were presented by the President to four recipients of the "Silver Tuna" – the highest honor in national scouting – and two recipients of the Scout Awards at the gala.